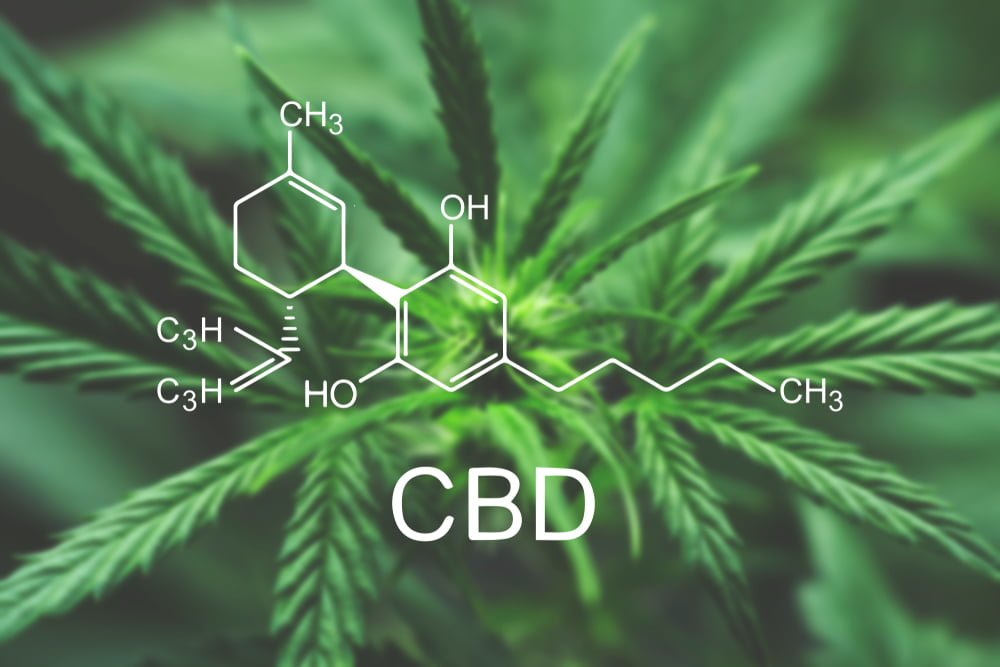 A Trusted Source for Your Top-quality CBD Specialty Needs
Koodegras is a CBD Oil Shop serving customers all over Salt Lake County. We are your top source for everything CBD-related. Learn all you can about this amazing plant, which is a natural jack of all trades, and gain all the benefits CBD oil has to offer.
Our products are made from proprietary blends that are 100% THC-free. We have partnered with a third-party lab that tests our CBD products for safety and accuracy.
CBD: A Natural Compound
CBD is a naturally occurring compound of the hemp plant. People mix it with a carrier oil to create CBD oil. CBD is also the second-most-active ingredient of cannabis (marijuana). Unlike the most well-known cannabinoid — THC — CBD isn't psychoactive. This means taking it won't make you high.
As a therapeutically potent and non-intoxicating alternative to THC, those who are cautious to try out cannabis for the first time consider CBD an appealing treatment option.
We've been serving CBD oils and products in Salt Lake County including Millcreek, and Sandy. Call us for more information about our products.
The owner has a degree in chemistry. Academic smarts aside, he is a descent human being. Great products. Great people!
Extremely helpful and friendly service
Love there CBD oils. There 3rd party tested so there is no THC in them. There No 9 pain bomb roller ball works great on my neuropathy pain and my dad's back pain. There pain bath bombs also works great.
Super nice Inside! and really helpful and friendly staff I definelty will go back. Check it out
Walked in with zero knowledge about CBD an Zachary was such a help and answered all my questions. The staff is so friendly and helpful, will definitely be returning. Amazing prices as well. Love them!
Very helpful and friendly! Love this place
We were helped by Zachary. We don't know much about CBD but Zachary was very knowledgeable and helped us find what we were looking for.
They're oils work so well!
Great friendly staff, very knowledgeable on their product. The salve has helped my pain in my feet and back!Zack, thank you for your help!
They have lots of choices to choose from.
The staff is incredibly knowledgeable and explained the benefits of CBD in a way that a newbie like me could understand. I've struggled with Eczema for years and nothing has helped until now. The swelling has gone down and I've noticed a huge improvement in my anxiety. Koodegras helped educate me about something that ended up being truly life changing!
Very robust and high quality selection of CBD products that are made in-house and extremely pure. They have all kinds of products from just plain oils, to balms, lotions, dog treats, bath bombs, gummies, etc. Here you can even customize your own oil by choosing which terpene to put inside. Awesome place.
The owner was great, she gave me lots of ideas to help with a particular issue. Had good results.
Very professional and informative. Had a great experience and all my questions were answered
Went in for the first time yesterday (09/01/19). Looking for relief for my girlfriend. She suffers from anxiety and seizures, as well as arthritis and pain. Sariah was very helpful. She explained everything in the store in a matter of minutes. Answered every question we had and took the extra time to present us with doctor's names for more information/diagnosis. She gave us a bunch of samples and made our purchase painlessly easy! Keep in mind if you have a doctor referral for cbd (and they have affiliation) they will offer a discount! 40$ for the 0.5mL of Angstromplex II CBD. It is a Nano Tech water soluble tincture. Containing terpenes. Used under the tongue. 4 drops a day.Looking forward to updating this report and letting everyone know its effect!Thanks again Koodebruhs 💆‍♀️ 👍
I am new at this and have to say I went to this location and I am beyond blown away! By the professionalism, kindness, and knowledge they showed me. Cody (I hope that's how you spell his name lol) showed such understanding and had so much knowledge of what I was asking. He was amazing! The woman being trained was so sweet. I honestly can't say i have ever experience better customer service. I was so nervous about going and explaining what I needed They really went above and beyond! I'm very thankful for the help I received today and want to make sure you know as well as anyone wanting to try cbd. The sandy location was more then I expected! I would recommend them to ANYONE! thanks again 💜
Awesome first-time CBD oil vendor experience!! Sariah spent as much time as was necessary to explain CBD oil to me. She listened to my health issues and what results I was hoping to get from the homeopathic oil. She took the time to show me several products and explain their uses. We worked together to put together a 60 day treatment plan so I could try recommended products and come to my own conclusions. Fairly priced, extremely clean shop and very professional and knowledgeable!! Not at all intimidating for the first timer! Highly recommended! Thanks Sariah and Koodegras for helping me and for listening! Lynnette Bennett
Awesome place. They let you test the products to see if you like it. Stuff works. Good legal alternative. Takes cash and card. Way relaxing environment