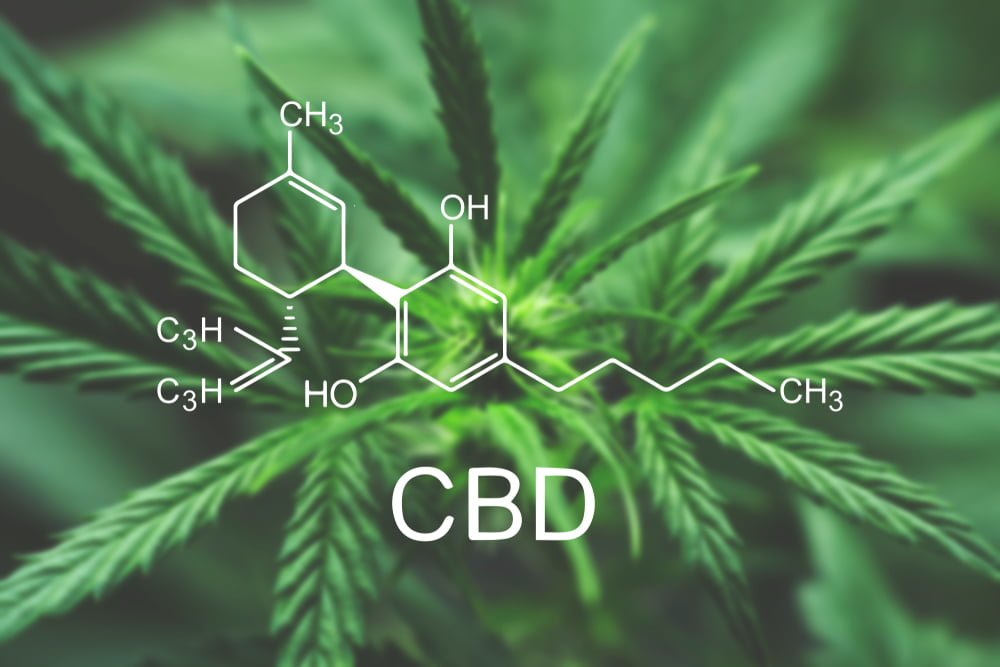 A Trusted Source for Your Top-quality CBD Specialty Needs
Koodegras is a CBD Oil Shop serving customers all over Salt Lake County. We are your top source for everything CBD-related. Learn all you can about this amazing plant, which is a natural jack of all trades, and gain all the benefits CBD oil has to offer.
Our products are made from proprietary blends that are 100% THC-free. We have partnered with a third-party lab that tests our CBD products for safety and accuracy.
CBD: A Natural Compound
CBD is a naturally occurring compound of the hemp plant. People mix it with a carrier oil to create CBD oil. CBD is also the second-most-active ingredient of cannabis (marijuana). Unlike the most well-known cannabinoid — THC — CBD isn't psychoactive. This means taking it won't make you high.
As a therapeutically potent and non-intoxicating alternative to THC, those who are cautious to try out cannabis for the first time consider CBD an appealing treatment option.
We've been serving CBD oils and products in Salt Lake County including Millcreek, and Sandy. Call us for more information about our products.
Wow. First time being in any type of CBD shop and I am blown away. Staff was very helpful and informative. Lots of information about each little part of every process of ingestion. Had helped reduce my day to day stress from long work weeks. If you haven't given it a try I would recommend.
Go to this shop and Go see Red. I went in with questions about my pets and my personal pain and anxiety. Red met me with patience, understanding, and top notch customer service. I will be back for sure.
Diane is awesome, she was so helpful and got me an amazing deal . Thank you Diane i will recommend everyone i know
Very knowledgeable and friendly staff I'm excited to try all the different products I got today
Great Service!! Great Product!!
Sariah is fabulous!!! Very knowledgeable and helpful.. We will continue to come back!!
Very nice environment, friendly and Always willing to help 😊
Friendly & super helpful. They took the time to listen to us and recommend flavors and products to try. This is my favorite location in the franchise!
Very knowledgeable and they go above and beyond to help with all questions one might have.
I've been to the sandy location 3 times and every time it's been a great experience. The staff is very helpful and no pressure to buy stuff. They listen and offer advise will be going back more often new fav. Store
Very knowledgeable and good customer service
Great product and friendly staff
I've been using their products for years - it's seen me through full Acl/Mcl surgery and recover instead of using the prescribed oxycodone! It also helped with chronic migraines and sleep! (I'm a insomniacSariah was super friendly and knowledgeable in finding the products right for you!
Sariah was very helpful and knowledgeable
We stoped by on a whim, and I am so glad we did. Sariah was very knowledgeable about CBD for pets. We were giving our dog the oil but changed to the drops after Sariah explained about absorption rates. My older dog is 13 and for the last few days has had no problem getting into and out of my truck again. We also picked up some chewable treats to give him a boost after play dates. It great to see him moving around like his old self again. I can't say thank you enough!
I have been shopping here for a while and love it. They have good product and staff is excellent.
Like many others here that have left a review for Koodegras CBD Oils in Sandy, I was absolutely clueless when I walked in to see about getting help for my fiance and her "gut" troubles. Now I am positive that the person behind the counter that everyone mentions and praises for helping them understand CBD oils and feel comfortable in their purchase is SARIAH!! Sariah is Awesome! She quickly and effortlessly makes you feel welcome and puts your mind at ease in understanding the which product is right for you! I haven't even tried my CBD oil purchase yet but I'm definitely excited and positive that I made the right decision, and know that I will be back MAINLY because of Sariah's help and knowledge of the vast selection of Oils for anything that ails you! She even ran out to my car in the parking lot to hand me a sample of their CBD Topical Salve that I had completely forgotten about! Can't wait to try it for my back and leg pain, Koodegras is now my only source for CBD products! Thanks Sariah!
They are knowledgeable and amazing to work with best place ever.
i had the most amazing and pleasant experience today at koodegras. i've never purchased cbd before but needed something to calm my anxiety since i just recently quit smoking cigarettes and i thought i'd give cbd a try! the clerk with the brown hair was so personable i wish i had gotten her name for this review but she is amazing at her job. she is extremely knowledgeable of the products they carry and made amazing recommendations and made me feel very welcome and comfortable. i have never received such amazing customer service before. i will definitely be returning to this shop.
I am blown away by the great service I received today. I'm from out of town so I had no idea what to expect from an Utahan CBD shop. On top of the incredible selection, the pricing was incredibly reasonable for top shelf CBD. If that wasn't enough, the (are they called budtenders here? lol) woman that helped me, Lini, was beyond helpful and kind. She helped me find something even better than I was thinking. She definitely went above and beyond for me and I couldn't be more grateful. Thank you Lini!
I can't say enough about the wonderful products this business has. My dogs are my children and the canine CBD oil is an amazing product. We had a severe thunderstorm recently and two of my hounds were terrified. I could not Comfort them or calm them down. I procured several bottles of the canine CBD oil from the marvelously helpful Michael Bingham. I gave my babies a few drops of this wonderful product and within 30 minutes they were no longer trembling and cowering. Thank you so much to the wonderful staff and owners of Koodegras. Your formulas are amazing and I would recommend you a thousand times over. It is so nice to be able to deal with a company that creates their own products in house and is so caring and knowledgeable.
Well I am a CBD virgin. this was my first time in shop and it absolutely blew my mind. I couldn't believe how many different products are available and how they help different parts of the body and was mind. Sarah was mosts superb in answering all of my questions and educating me. I had a lot of questions and she was very patient and knowledgeable. I ended up spending almost 2 hours there. It was one of the most satisfying and gratifying shopping experiences I've had in many many years? five stars! Thank you for all the personal attention Sarah,I look forward to discussing my CBD journal with you next time!
The owner has a degree in chemistry. Academic smarts aside, he is a descent human being. Great products. Great people!
Extremely helpful and friendly service
Love there CBD oils. There 3rd party tested so there is no THC in them. There No 9 pain bomb roller ball works great on my neuropathy pain and my dad's back pain. There pain bath bombs also works great.
Super nice Inside! and really helpful and friendly staff I definelty will go back.Check it out
Walked in with zero knowledge about CBD an Zachary was such a help and answered all my questions. The staff is so friendly and helpful, will definitely be returning. Amazing prices as well. Love them!
Very helpful and friendly! Love this place
We were helped by Zachary. We don't know much about CBD but Zachary was very knowledgeable and helped us find what we were looking for.
They're oils work so well!
Great friendly staff, very knowledgeable on their product. The salve has helped my pain in my feet and back!Zack, thank you for your help!
They have lots of choices to choose from.
The staff is incredibly knowledgeable and explained the benefits of CBD in a way that a newbie like me could understand. I've struggled with Eczema for years and nothing has helped until now. The swelling has gone down and I've noticed a huge improvement in my anxiety. Koodegras helped educate me about something that ended up being truly life changing!
Very robust and high quality selection of CBD products that are made in-house and extremely pure. They have all kinds of products from just plain oils, to balms, lotions, dog treats, bath bombs, gummies, etc. Here you can even customize your own oil by choosing which terpene to put inside. Awesome place.
The owner was great, she gave me lots of ideas to help with a particular issue. Had good results.
Very professional and informative. Had a great experience and all my questions were answered
Went in for the first time yesterday (09/01/19). Looking for relief for my girlfriend. She suffers from anxiety and seizures, as well as arthritis and pain. Sariah was very helpful. She explained everything in the store in a matter of minutes. Answered every question we had and took the extra time to present us with doctor's names for more information/diagnosis. She gave us a bunch of samples and made our purchase painlessly easy!Keep in mind if you have a doctor referral for cbd (and they have affiliation) they will offer a discount!40$ for the 0.5mL of Angstromplex II CBD. It is a Nano Tech water soluble tincture. Containing terpenes. Used under the tongue. 4 drops a day.Looking forward to updating this report and letting everyone know its effect!Thanks again Koodebruhs 💆‍♀️ 👍